EZ Turtle... ;-) POWERS past 5000+ miles for the 2006 year!!!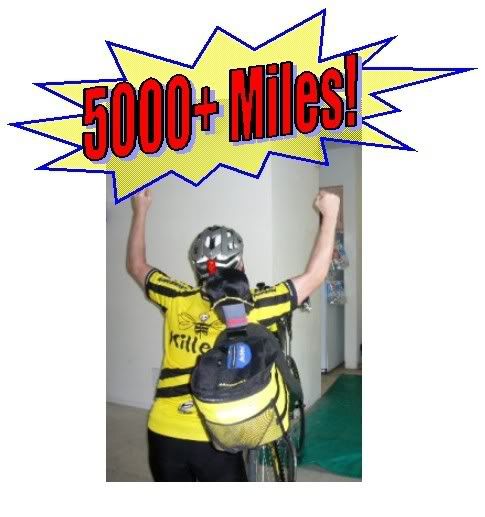 AS IF there was really any doubt that I would have a problem reaching and surpassing that 5000 mile mark! ;-0
WELL I was not sure until I realized the weather was going to great and my Aero (Yea the OTHER bike) was NOW PERFECTLY dialed in after a handle bar tweak and some padding added to the seat.
Todays last A1A / Commercial ride 2006 was really COOL as I proceeded to ambush the bunch, build up a large lead, get caught close to the end, BUT still end up 1st. at the end! WOOOHOOO!